Site rankings
Keyword ranking is in the "Site Rankings" section, which is located in the side menu on the left.
Ranking reports
In this section, you can see the site's rankings in search engines as of the latest date and time of an update, or select any other date for keyword ranking.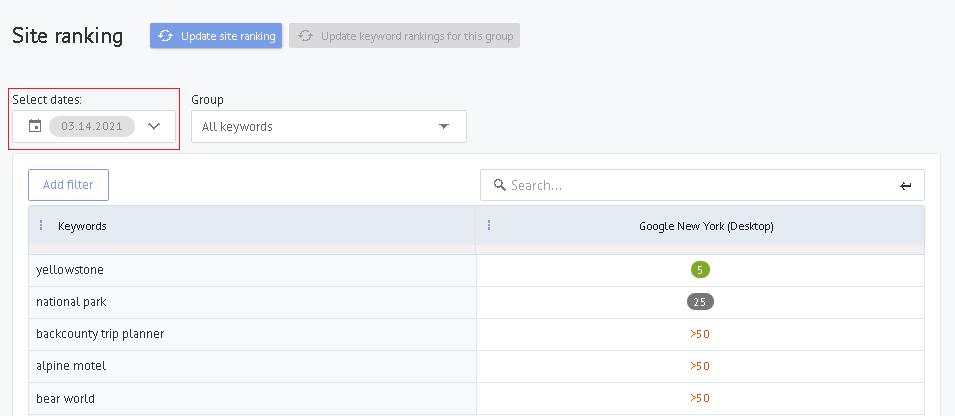 You can also see data on the number of rankings in the TOP-5 and TOP-10 search engines.

If you select a specific search engine, a report on the dynamics of its site rankings will be shown. You can specify the period of time for which you want to review data.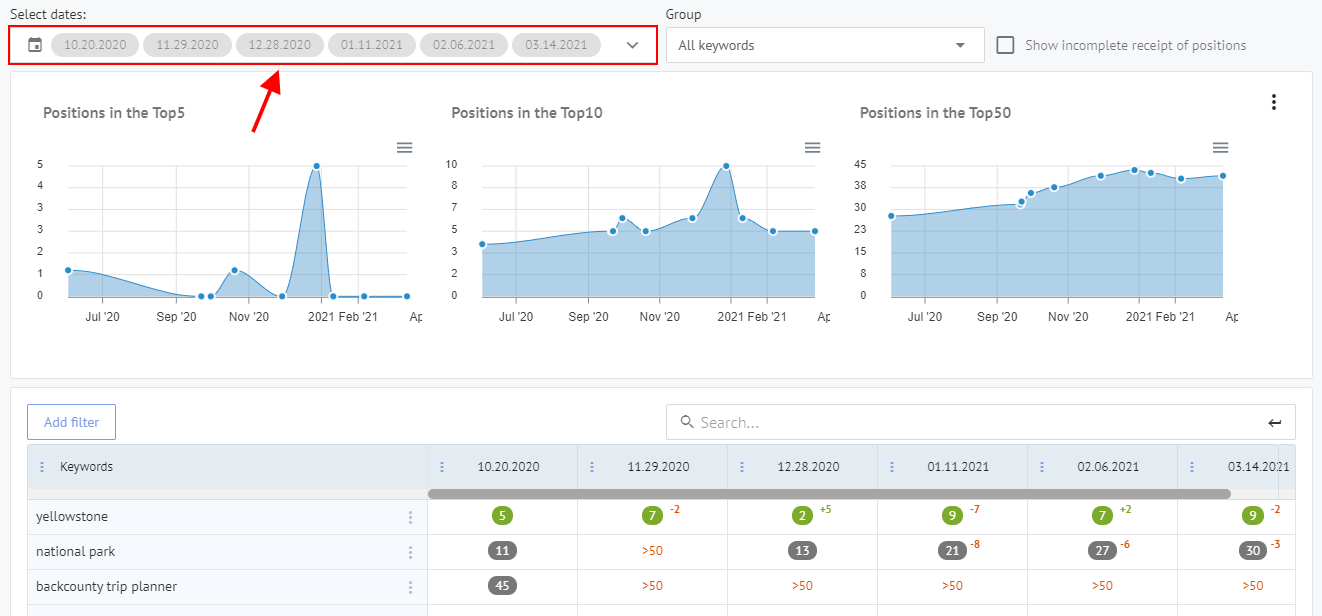 TOP-10 rankings are marked green.
Rankings 11 to 49 are gray.
The value of rankings over 50 is not shown.
Updating the ranking report
The section provides an opportunity to receive new data on keyword ranking. Click on the "Update only Rankings" button at the top of the page.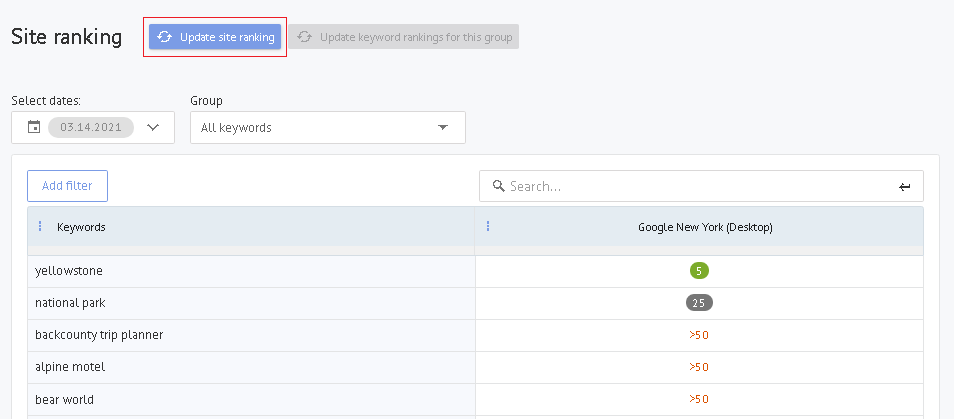 Advanced features
You can manually recheck each ranking in reports. Click on the ranking and select "Rescan" in the drop-down menu. Rechecking of rankings is possible within 30 days after a full audit.
To go to a page that has a ranking in the search results, select "Landing" in the same menu.

The report on the dynamics of rankings in the search engine shows charts for the last 12 months by default. If you need to set a different display mode, open the context menu to the right of the graphs and tick the required item.
An additional menu in the upper right corner of each chart allows you to save it in the desired format (SVG / PNG).

A context menu is provided for each keyword. It will help you to go to the report on landing pages changes or see snippets of competitors from the TOP-10.

This report shows how rankings have changed after changes to the landing page. These features helps to quickly evaluate the results of work on resource optimization. If something does not right, look at the previous version of the page in order to return to it if necessary. More details can be found in the instructions for the section "Changing pages and rankings".
How to download the report?
To download a ranking report in XLSX format, click the button in the page's right-hand side menu.
In the appeared window you can select the dates for generating reports and days for keyword rankings.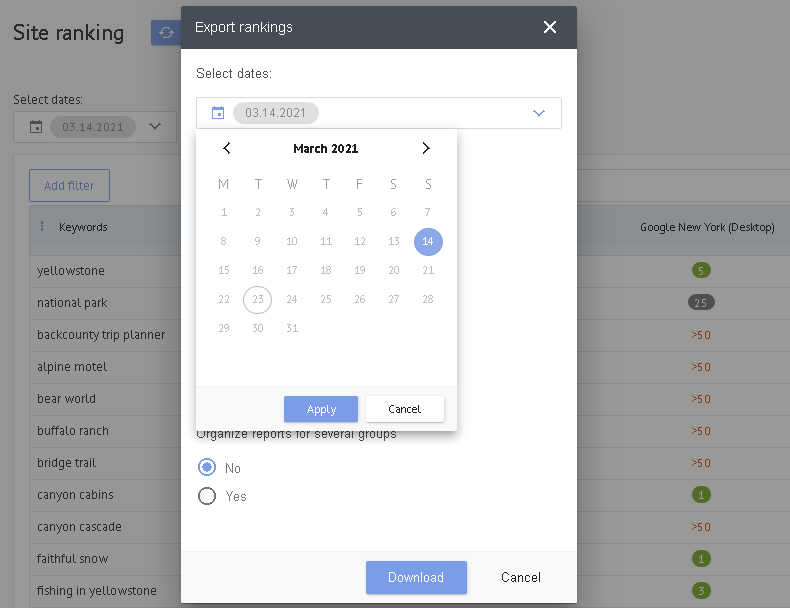 The days of keywords ranking are highlighted in green. You can set multiple dates for generating reports. To select them, click on the required days - they will be marked in green.