Using ready-made templates
If you don't want to start your board from scratch, check out the available options in our template library and choose the most appropriate one on the project management page. You can also create and save your own board templates.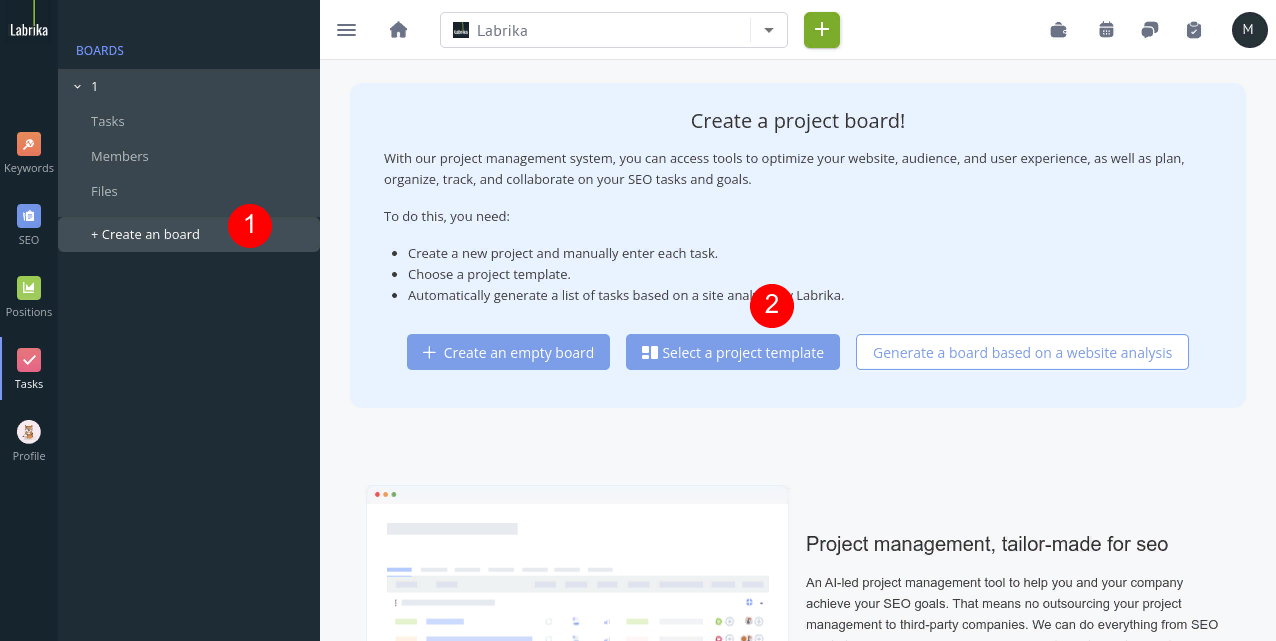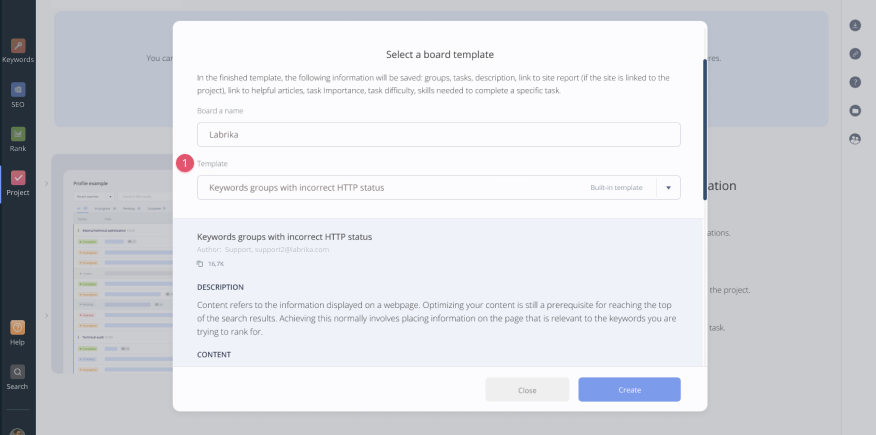 In the finished template, the following information will be saved:
Groups
Tasks
Description
Link to site report (if the site is linked to the project)
Link to helpful articles
Task Importance
Task difficulty
Skills needed to complete a specific task.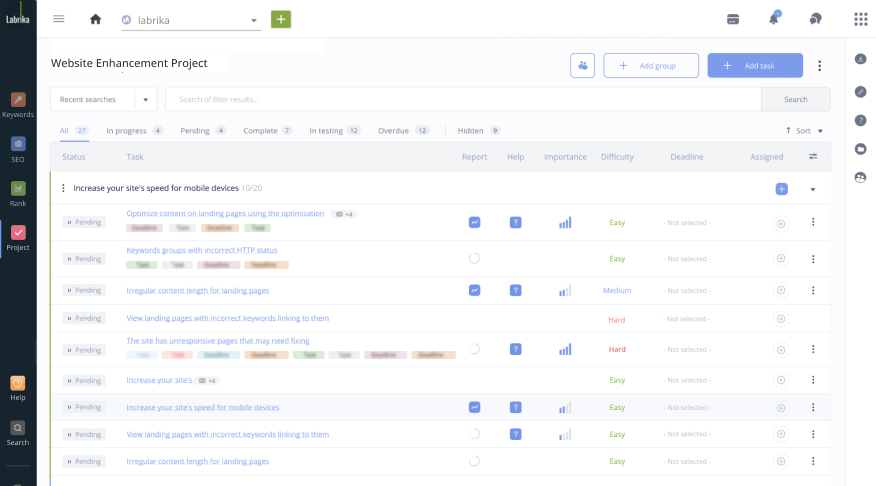 You can then proceed to the next step - adding a new task or adding team members.