Setting task deadlines
You can set a start and end date for each task. Typically, the start date is set at the time you create the task. However, you have the power to change them at any time.
If the team member does not finish the task within the deadline, then the task status will automatically change to overdue, and the deadline will be highlighted in red (1).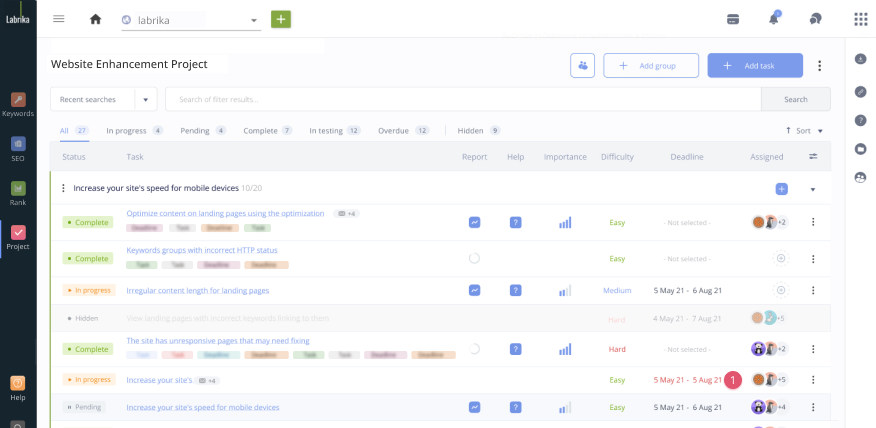 The owner or administrator can extend the deadline for the team member at their discretion or transfer task execution to another team member.
You can also set a deadline for completing a task inside a separate task card.