It is no secret that search engine optimization is a powerful marketing trick for businesses these days. Unfortunately, search engine optimization cannot do wonders for you alone – SEO and link building always go hand in hand. So, if link building is not in your SEO arsenal yet, it's time for a change. Link building is the toughest and most misunderstood area of SEO. But its importance cannot be ignored; it is widely used in digital marketing to get websites rank higher in SERP.
Link building involves building links on other websites pointing towards your website. This strategy helps in creating high-quality SEO marketing campaigns while boosting keyword ranking and driving organic traffic. Simply put, link building is a recommendation for your website that makes your site valuable and relevant to search engines.
Whether you are new to link building or you have been building links for a while now, this blog will help you understand link building, types of links, its importance, and how it can benefit your business.
Let's get started…
What is Link Building?
Link building or backlinks is the simple process of acquiring backlinks from a third party website to your own website to increase the domain's presence in SERP (Search Engine Result Pages). Simply put, backlinks drive referral traffic to your website with increased site authority. Moreover, link building gives more leverage to your website than any other SEO strategy. But like most things, it is not easy as it sounds. You must have in-depth knowledge and expertise in creating links as all links do not provide the same results.
However, if you implement it correctly, it can be extremely beneficial for your online business. Regardless of the company's size, neglecting link building strategy may weaken the brand's competitive edge in the market. Apart from all this, search engines, including Google, Bing, and Yahoo, use complex algorithms that constantly update to provide relevant results. While many different factors determine a search engine's ranking system, backlinks have always been one of the most impactful.
Types of Back Links
Typically, there are two types of backlinks. Among the two – Dofollow is more valuable than the Nofollow. Don't stop reading; we have some insightful information for you. Let's have a look at each one and how they affect your online business.
Nofollow
When it comes to nofollow tags, it conveys search engines to ignore the links. Besides, they do not pass any value from one website to another. Hence, they do not play any role in improving the site ranking and visibility.
Dofollow
These are the type of backlinks that every marketer wants. But keep in mind the links that are coming from a relevant website holds true value. Moreover, dofollow backlinks help in improving search ranking while increasing the traffic. Above and beyond, there are some dofollow links that bad or toxic – such links come from doubtful sites or are gained by breaking terms and conditions of search engine. Due to this, Google may penalize or de-index your website.
Remember: when it comes to link building it's not about the quantity; instead, the quality makes the difference.
Importance of Link Building
Since link building is an essential aspect of SEO marketing – its importance cannot be ignored. And if you are a part of a competitive industry, only link building can drive organic and relevant customers to your website while making your ranking better. Not just this, when you combine link building with technical SEO, high-quality content, great on-page SEO, and exceptional user experience – it can be incredibly effective in driving more leads.
Moreover, authenticity, relevance, and quality have become needs for every business planning to succeed. The reason being, every other business is opting for different SEO strategies, but search engines only reward websites that provide searchers with valuable information. You must be thinking that you can do it with the help of wrong ways as well… right! But keep in mind, ranking and traffic generated with the malicious activities do not last long. Hence, low quality and spammy link building techniques will take business nowhere in the long run.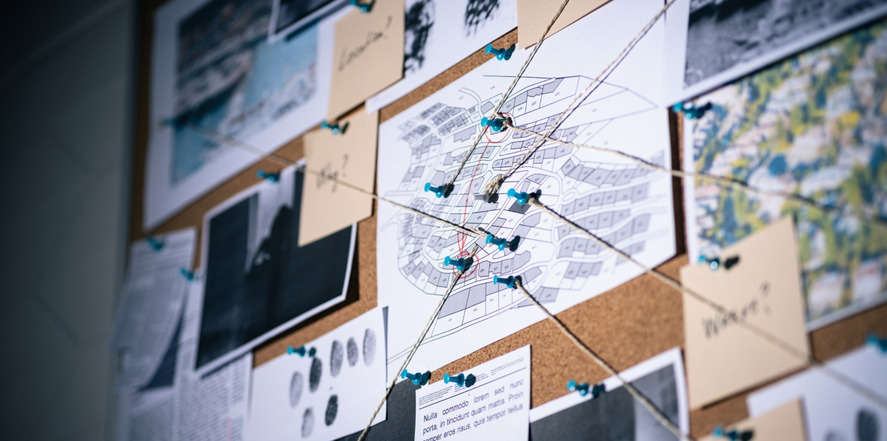 Top 5 Benefits of Link Building
Better Credibility and Reputation
As link building acts as a third party indicator to your domain's authoritative strength – it gives your website the credibility it deserves. Besides, search engines aim to provide searchers with relevant results. To do so, it factors in "authority"- the higher the quality links you have on your website, the higher credibility factor your website has.
Increase in Website Traffic
Link building is one of the best ways of increasing relevant traffic to your website from industry authority sites. In addition, strong link building that targets relevant audience ultimately improves website traffic from external sources.
Improvement in Search Rankings
Backlinks are the only way of climbing search ranking swiftly. Furthermore, if your competitors rank above you in search ranking, they probably have more backlinks on the website. Hence, if you want to rank above your competitors, you must create more backlinks.
More Sales and Revenue Generation Opportunities
Indeed, higher site traffic and better metrics ultimately provide you with newer opportunities for generating revenue. Not only this, you will be able to sell more products and services while generating newer avenues of income. Besides, Google AdSense, paid promotion, collaboration, and sponsorship will help you do better.
Improves Relationships and Networking in your Niche
According to Google's recommendation, you should build links in your niche only – the reason behind this is the relevancy and for Google relevancy is the new PageRank. By creating links in your niche, you can easily connect to several relevant authority voices.
Wrapping It Up!
Unarguably, link building helps you in generating more relevant traffic to your websites – leading to more sales. Backlinks do not just boost your ranking but builds credibility for your brand in the market. Hence, if you are a business person and want to make your business thrive, make link building part of your SEO strategy.
Secret Tip: If you want to achieve real success, don't go down to the route of buying backlinks – sometimes the links you buy do not work in your favor, and even in the long run it can work against you. Therefore, it is better if you get referrals from high authority websites.